Hector Brown – Editor in Chief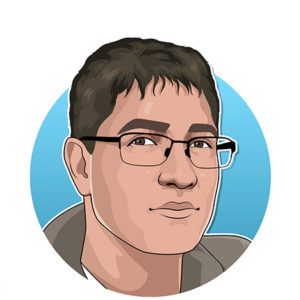 Hector Brown is the main writer for Foxbonus.com as well as Editor In Chief.
Thanks to his background as a Journalist as well as a vivid and fantastic book-writer, he has created the voice and style of Foxbonus.com through the method of mixing his journalism skills with the eagerness to learn and write about the world of online gambling!
Background
Hector Brown is from Staten Island, New York City (Although now residing in Sliema, Malta) and first started his career in creative and fictional writing at the New York University's Arthur L. Carter Journalism Institute where he mastered in Magazine & Digital Storytelling.
Hector only stayed in the United States of America no more than a year before traveling overseas to discover Europe. Here, he freelanced for Sports Illustrated, learned about sports, and then finally sports betting.
Publications
Hector Brown has released two self-distributed books:
Online Gambling: Betting on the Betters (Hector Brown, 2016)
Learn how to become a Gambling Expert (Hector Brown & Jordan Sanchez, 2018)
Projects
Hector Brown is currently the main author and editor in chief at Foxbonus.com, while continuously holding lectures on safe gambling based on his excellence in the field.
He is also involved with pro bono work with foundations such as the Responsible Gaming Foundation.
Hector Brown in Media
https://androidmag.de/report/online-casinos-mit-eigener-mobiler-app/
https://www.yesbets.co.uk/support/articles/foxbet-launches-in-uk/
https://www.gamblerspost.com/hector-brown-nominated-prestigious-author-award/
https://www.gameit.es/es-legal-jugar-en-un-casino-online/
https://superdudes.nl/gids-freespins-muntwaarde-inzetvereisten/
https://playplayfun.com/which-gambling-licenses-to-trust/
https://www.thegamblerbay.com/will-canadian-casinos-apply-for-the-new-license/
https://tus-videojuegos.com/cuales-son-los-mejores-videojuegos-para-apostar-en-linea/
Interviews
https://great.com/casino-talks/hector-brown-from-foxbonus/
Social Media
Find Hector on LinkedIn and Twitter.
Contact and Inquiries